unity. sun + moon hand carved gourd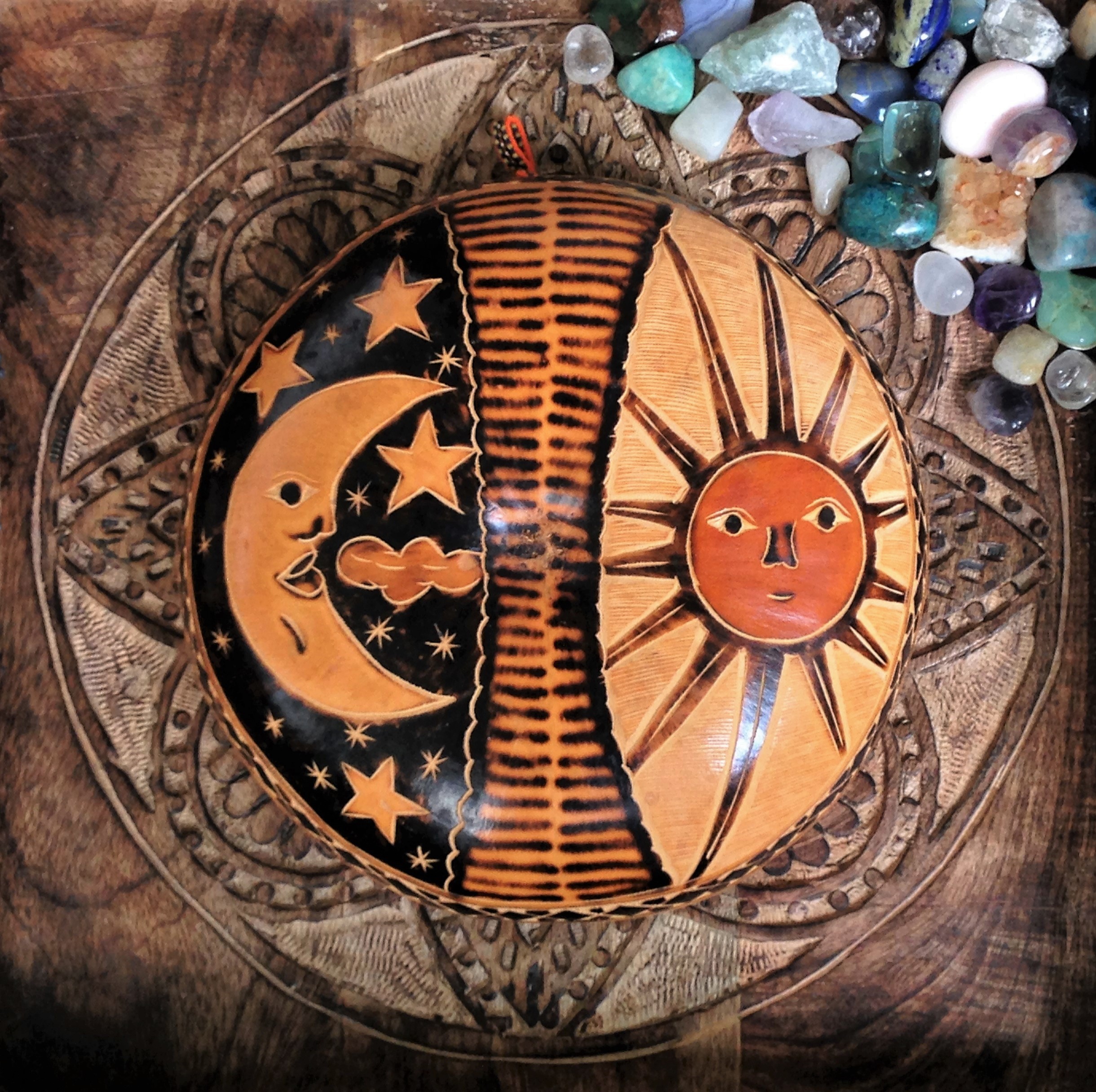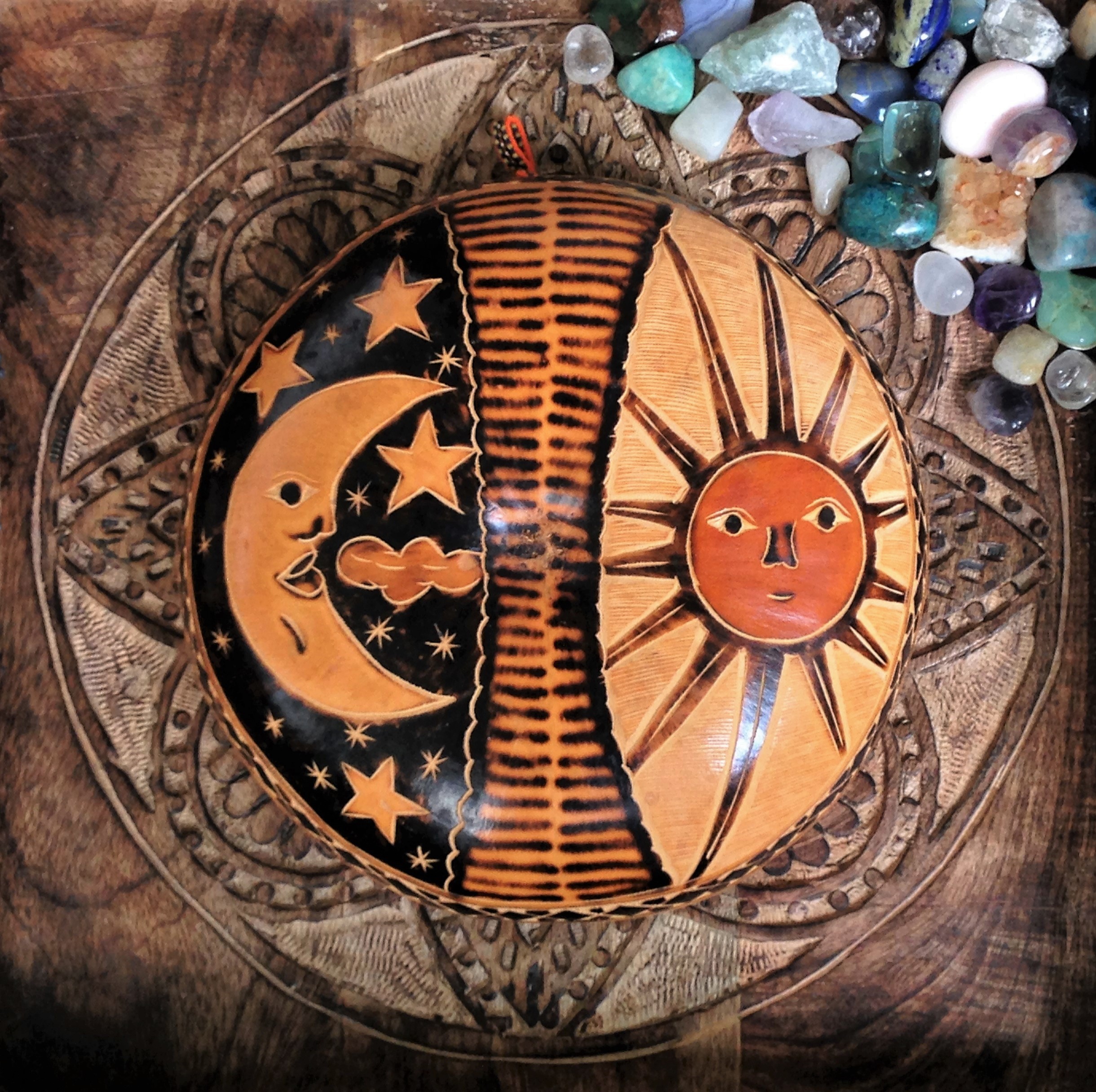 unity. sun + moon hand carved gourd
"When we are in harmony with ourselves, we are at one with the sun, the moon and all that is, was and that will be. A sacred unity."~ The Art of a Happy Heart
♥ Adorn your hOMe and most sacred spaces with this One-of-a-Kind vintage, artisan sun and moon hand carved gourd wall hanging! Hand carved and hand painted and stained, the intricate details makes this piece truly unique and a beautiful celebration of the cosmos and the sacred balance of sun and moon energies. This piece is a true work of heART and would beautifully adorn any space!
♥ Great Vintage Condition
Size: Gourd measures 9.5 inches in diameter
Material: Dried gourd
♥ Each creation is as unique as nature and comes cleansed by moonlight and sunlight before entering your hands, but I can cleanse in any manner you choose.
Much gratitude for visiting my shop!
Happiness + Love, Natasha

♥ PIN LISTINGS TO SAVE!!! Pin 3 The Art of a Happy Heart shop listings to your Pinterest account. Send me a message though my CONNECT page with a link to your pins! I will send you a 10% off coupon to be used on any order in my shop!