spirit song. earthy gemstone earrings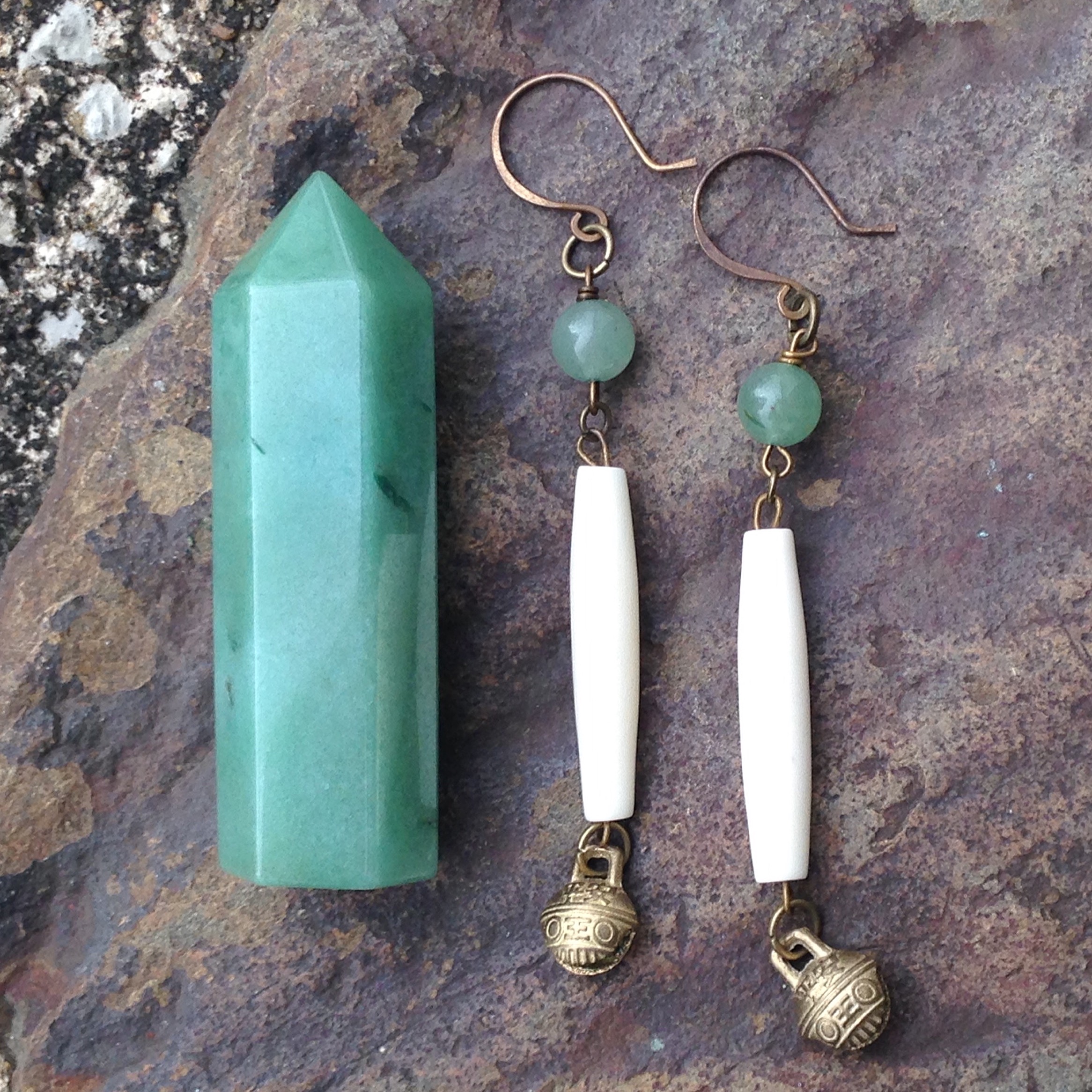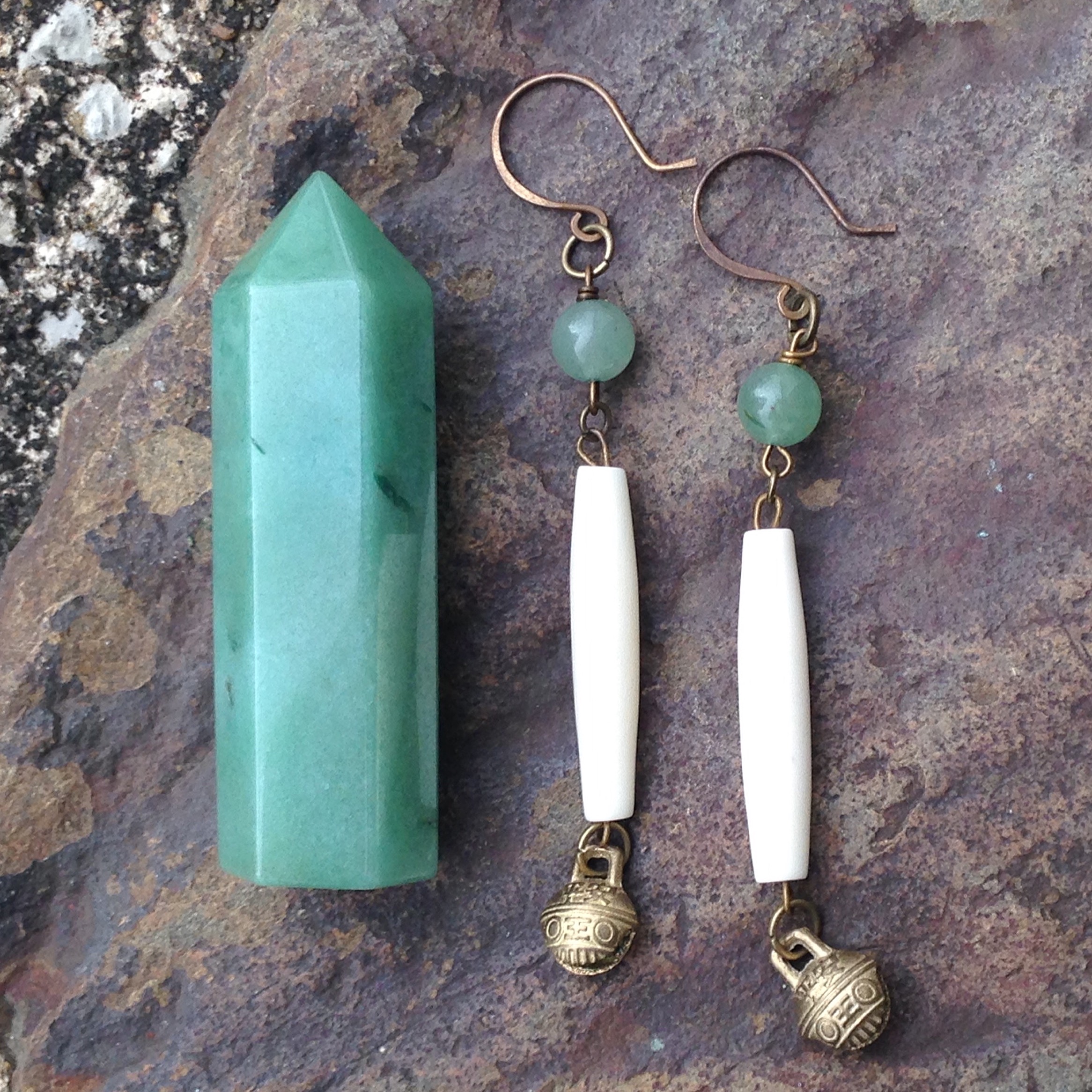 spirit song. earthy gemstone earrings
"There are universes inside us… waiting to be born- in the marrow of our ribs. In the drum of our heartbeat. By the night of the moon… illumination- beyond language, calls in a song of silence."~ The Art of a Happy Heart
♥ Earthy gemstone earrings adorned with green aventurine and ethically sourced natural bone beads inspired by the sounds and elements of the Earth. Made with intention to harmonize your energy with the ancient wisdom of the Universe. A Tibetan bell sings this reminder. We are the very heart and song of the Universe. May we remember where we come from. Suspended from antiqued brass ear wires.
♥ Earrings measure 3.5 inches in length
♥ Each creation is as unique as nature and comes cleansed by moonlight and sunlight before entering your hands, but I can cleanse in any manner you choose.
Much gratitude for visiting my shop!
Happiness + Love, Natasha

♥ PIN LISTINGS TO SAVE!!! Pin 3 The Art of a Happy Heart shop listings to your Pinterest account. Send me a message though my CONNECT page with a link to your pins! I will send you a 10% off coupon to be used on any order in my shop!