holy wood. palo santo incense bundle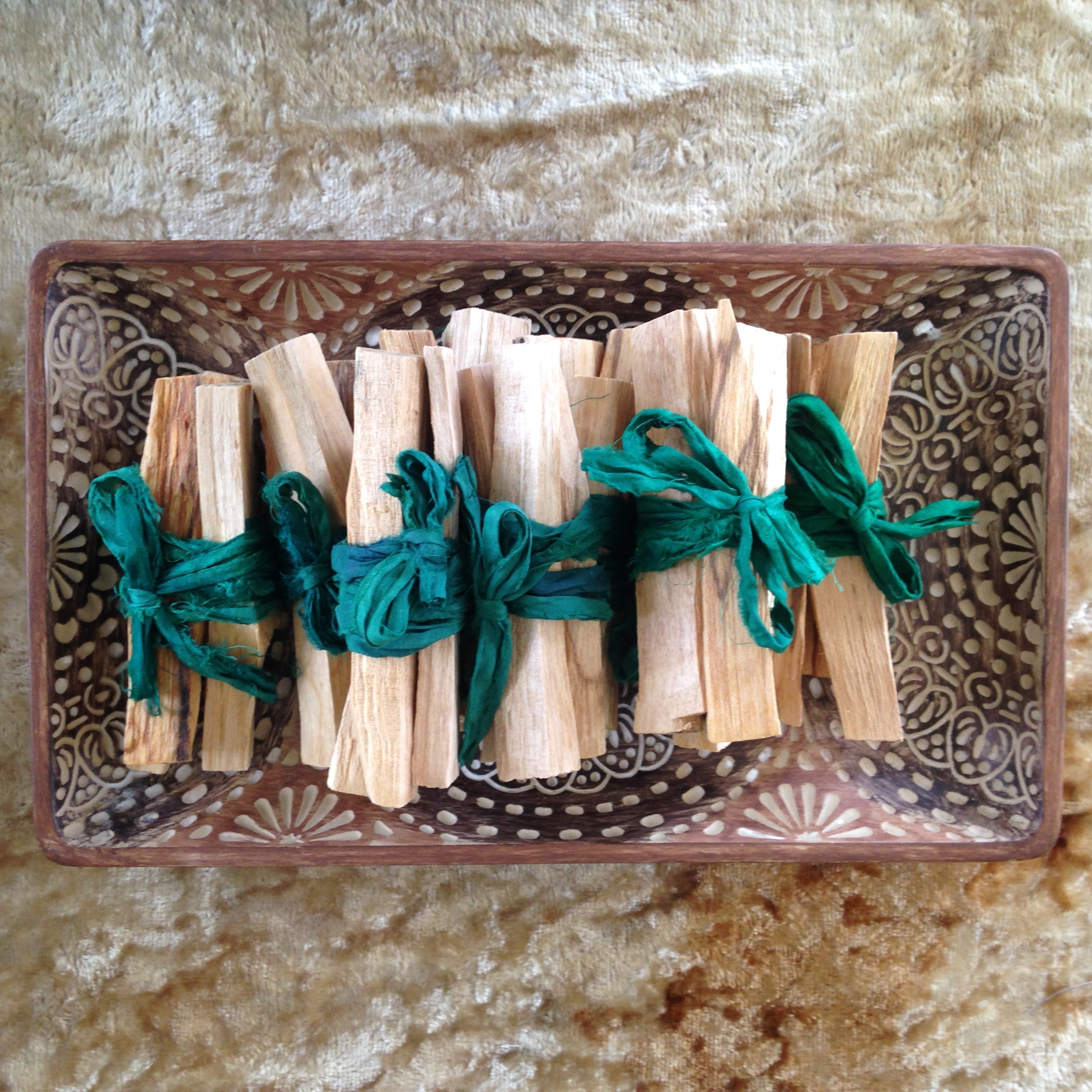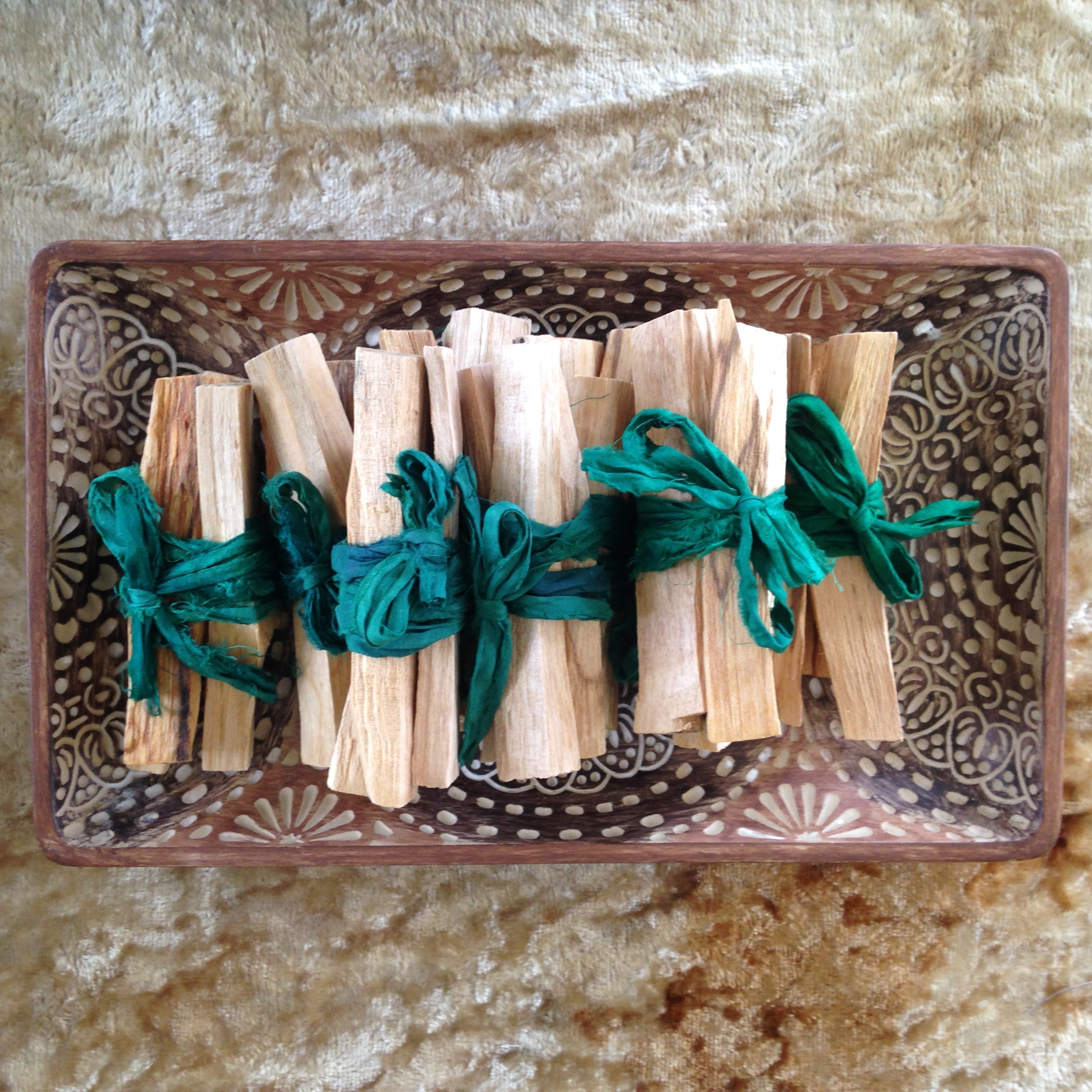 holy wood. palo santo incense bundle
"… listen to the seeds of ancient trees…"~ The Art of a Happy Heart
♥ This listing is for ONE of these "holy wood" palo santo bundles.
♥ For your cleansing rituals and ceremonies...a bundle of 3 ethically sourced Palo Santo sticks; tied with hand-dyed, Fair Trade recycled sari silk from India. A natural, organic incense, Palo Santo, or "holy wood" is considered a sacred tree in Ecuador, and the sticks are harvested only from the fallen trees. Similar to burning Sage, it is used for energetically cleansing your most sacred spaces. Its unique, warm aroma has notes of cedar, pine, mint and citrus. Calming and comforting, its scent has a very grounding energy that brings clarity and peace.
♥ To Cleanse Your Spaces— Light the tip of the wood until you see a soft glowing ember, then blow out the flame and allow the smoke to cleanse and ground you and your sacred spaces. Sticks may be lit many times and each stick will last through many cleansing ceremonies. When your cleansing ceremony is complete, place the Palo Santo in a fireproof bowl, such as a lions' paw or abalone shell. Always use caution and respect when working with fire; do not leave unattended while burning, avoid direct inhalation of smoke and keep out of reach of children.
♥ Palo Santo sticks measure 3- 4 inches in length each piece.
♥ Each creation is as unique as nature and comes cleansed by moonlight and sunlight before entering your hands, but I can cleanse in any manner you choose.
Much gratitude for visiting my shop!
Happiness + Love, Natasha

♥ PIN LISTINGS TO SAVE!!! Pin 3 The Art of a Happy Heart shop listings to your Pinterest account. Send me a message though my CONNECT page with a link to your pins! I will send you a 10% off coupon to be used on any order in my shop!