escaping stars. moon + star quartz earrings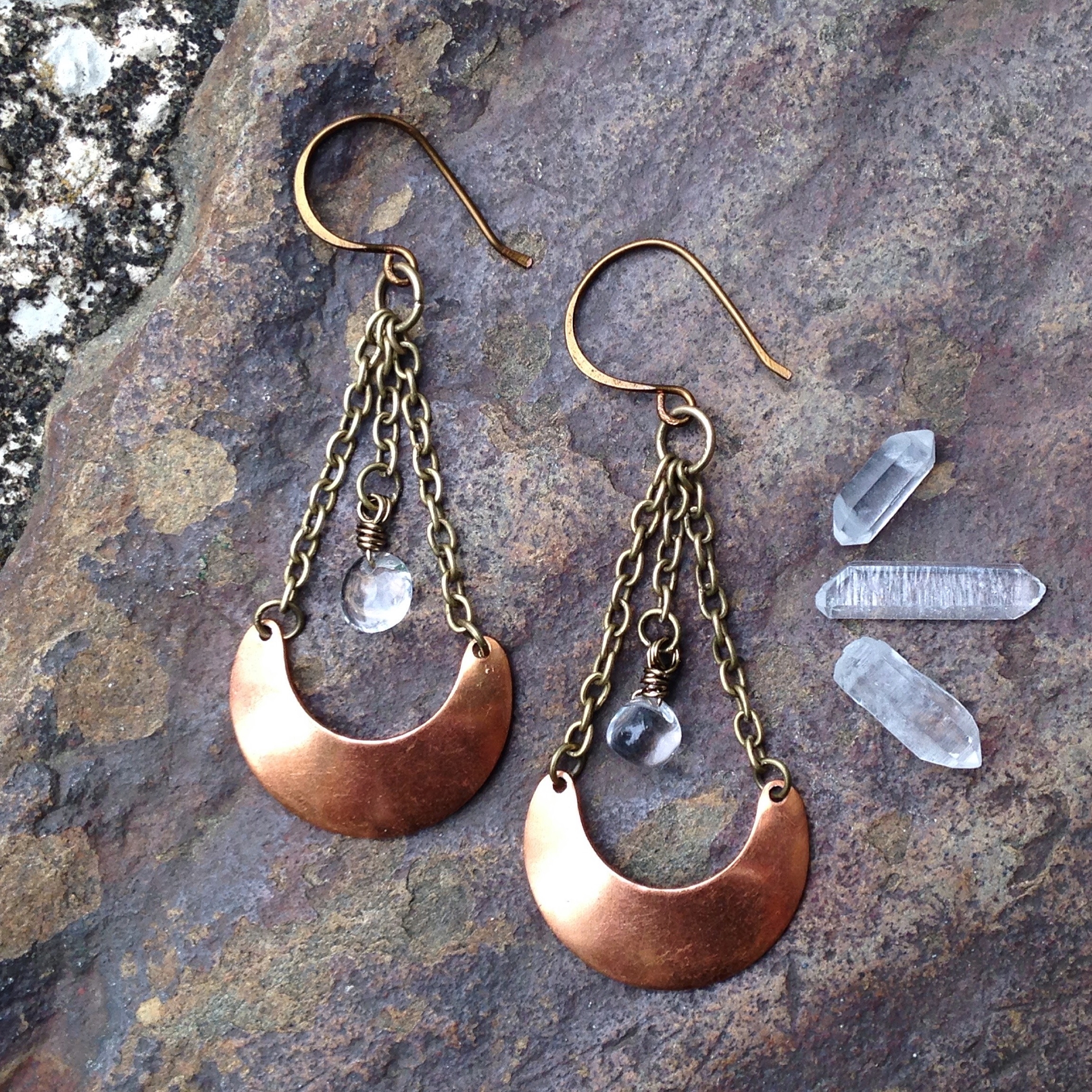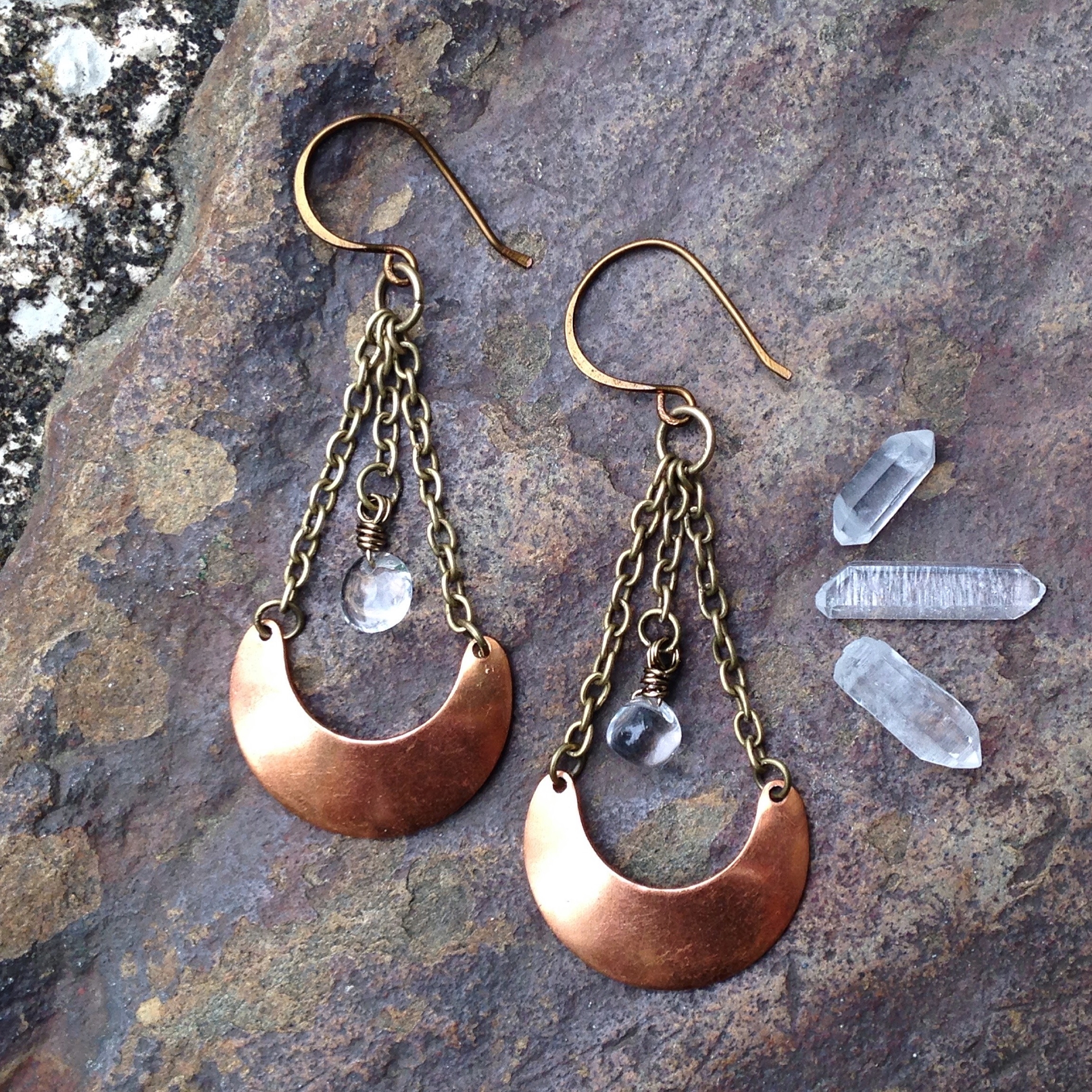 escaping stars. moon + star quartz earrings
"You came from the seeds of the earth… from the collapsing of stars. And we will all return from which we came…"~ The Art of a Happy Heart
♥ Lovely moon and star earrings with hand wire wrapped quartz drops! They represent our innate connection to the cosmos and the wisdom inherently in our bones. We are made of starstuff. Suspended from antiqued brass ear wires.
♥ Earrings measure 3 inches in length.
♥ Each creation is as unique as nature and comes cleansed by moonlight and sunlight before entering your hands, but I can cleanse in any manner you choose.
Much gratitude for visiting my shop!
Happiness + Love, Natasha

♥ PIN LISTINGS TO SAVE!!! Pin 3 The Art of a Happy Heart shop listings to your Pinterest account. Send me a message though my CONNECT page with a link to your pins! I will send you a 10% off coupon to be used on any order in my shop!
♥ This creation was inspired by the spiritual journey story of my dear soul siSTAR, Sam of EscapingStars.com!